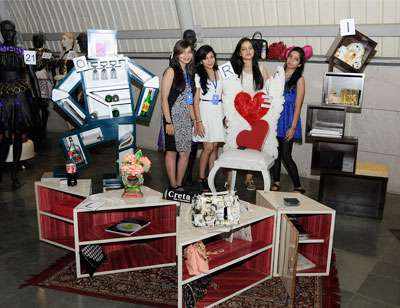 INTERIOR design is all about creating comfortable and aesthetically pleasing interior spaces (both residential & commercial). Interior design is more than just decorating/styling, although that is a part of it. In fact, designing the interior of a building begins well before it is even built.
Interior Designers work closely with architects during the initial planning stages of a building. They help architect with floor plans and window placement. Then at a later stage, Interior Designers decorate and upgrade interior rooms, bathrooms and kitchens and offices.
If you're looking to have a successful interior design career, you will most likely need to have a minimum of One year of professional qualification under your belt.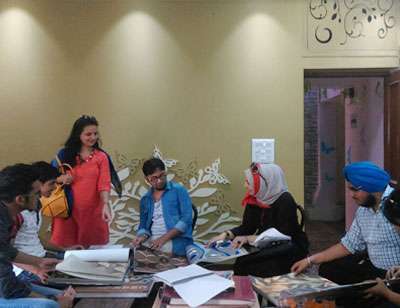 IIFT North Delhi Campus offers following programs in the stream of Interior Designing under Skill India Initiative-
@ Under Graduate Level
Dual Specialization of B.Sc. Interior design + Advance College Diploma in Interior Design (Duration-3 years)
Advance Diploma in Interior Design (Duration-2 years)
Diploma in Interior Design (1year)
Certificate programs in Interior design (3mths/6mths)
@ Post Graduate Level
Dual Specialization of M.Sc. Interior design +Advance Post Grad. Diploma in Interior Design (Duration-2 years)
Dual Specialization of MBA Interior design +Advance Post Grad. Diploma in Interior Design (Duration-2 years)
Post Grad. Diploma in Interior Design (Duration-1 year)
Certificate programs in Interior design (Duration-3mths/6mths)
Top Hiring Companies
Architects
Interior designers
Paint companies
Furniture manufacturing units
Decoration firms
Wall paper companies
Home furnishing units
Hardware companies
Contractors
Hotels
Shopping Malls
Career Options
Residential Interior Designer
Commercial Interior Designer
CAD Designer
Colour Consultant
Design Consultant
Exhibition Designer
Furniture Designer
Lighting Designer
Landscape Artist
Design Educator
Entrepreneurship